There is a special reason why Ceylon Tea came to be known as the best tea; in our little island of around 25,000 square miles, nature has blessed us with mountains over 6,000 feet high with a cool and moist climate, to lowlands with hot sunshine and only occasional rainfall. And then there is everything in between. When combined with that wonderful attribute of terroir, or 'sense of place' that nature bestowed on tea, the result is a potent and deliciously different array of tastes, aromas and textures in tea.
My father sought to share this wonderful diversity with the tea aficionados around the world who shared his love for tea. The result was Watte. Meaning garden, in our language, Watte is a journey in tea. It starts with the Single Region Teas, Ran Watte (meaning Golden Garden), through Uda (high), Meda (Mid) and Yata (lower) and it continues through the Watte Single Estate Teas with four perfectly made teas from Lover's Leap, Somerset, Doombagastalawa and Nilagama Estates.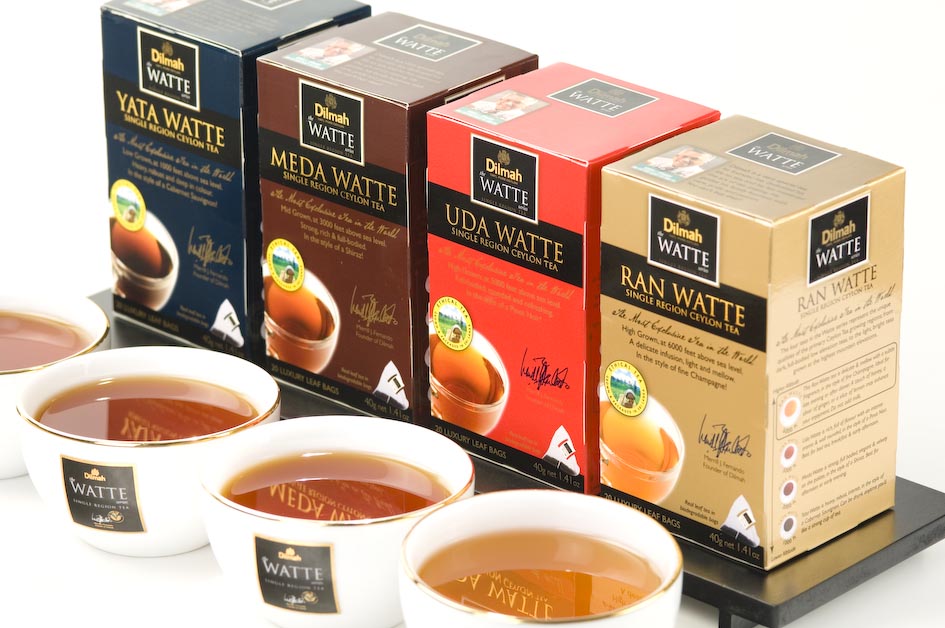 The four teas in their regional and estate variations present in their appearance, liquor, aroma and finally taste and structure – a compelling insight
into tea. The Ran Watte, with its light, slightly raw personality through to the erathy, robustness of Yata Watte. Learning about tea in this way, and sampling the variety that nature offers in tea will hopefully help tea drinkers understand why we are so passionate about tea. To learn more about Watte, please visit Watte online.